Dubai Expat Wins Second Jackpot in a Year
Having played regularly for over ten years, a lucky player hits two jackpots in less than a year at Intertops Casino.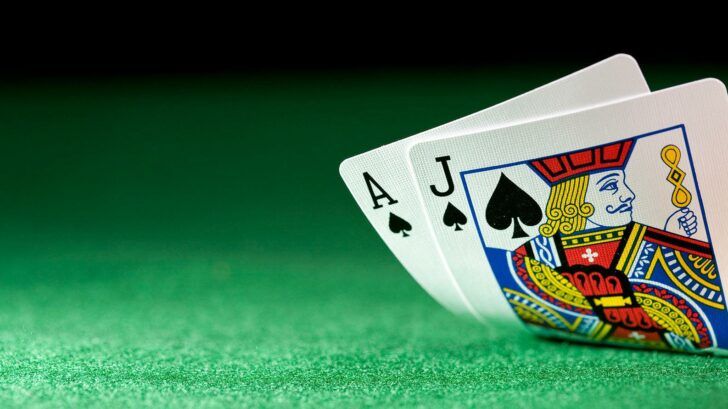 Jackpot win
Caribbean Stud Poker yields a fresh $50,000 to the lucky man.
Online casino gambling news seem to be filled with stories of big jackpot wins these days. Today is no different, with reports of an Intertops Casino player winning $43,307 jackpot playing Caribbean Stud Poker.
The win actually yielded him close to $50K, because having the winning hand meant another $6,015 for this unnamed 60-year-old Dubai expat.
All that is known about him besides his age is that he has been working in the Emirates as a logistics consultant. That, and the fact that this is his second jackpot in less than a year!
It was only last August that this lucky player hit a $84,336 jackpot in the same game.
When interviewed by the casino, he said that Caribbean Stud Poker was indeed his favorite game, rarely venturing to play anything else. That certainly raised his chances of winning the jackpot again – from improbable to microscopic. But, hitting the jackpot is a matter of luck and apparently he has tons of it.
"I was shocked and delighted because it's my second jackpot!" said the man to Intertops Casino. "It was a nice surprise and good timing."
He was also asked to provide casino strategy advice to other players, to which he replied with Yogi Berra-esque simplicity: "You have to play in order to win!"
The lucky winner plans to invest the unexpected windfall into property.
Although many stories cover new players winning the jackpot soon after registering on a casino site, this Dubai-based player has been a loyal Intertops Casino player for more than 10 years.
Intertops has been around for even longer than that, 15 years to be exact. Not only do they run a site with a wide variety of casino games, an online poker room and a sportsbook, they were also among the first operators to add mobile casino gambling to their portfolio of offers, back in 2009.