Blackjack Types with the Lowest Blackjack House Edge
We compared the two games with the lowest blackjack house edge based on their rules and in-game options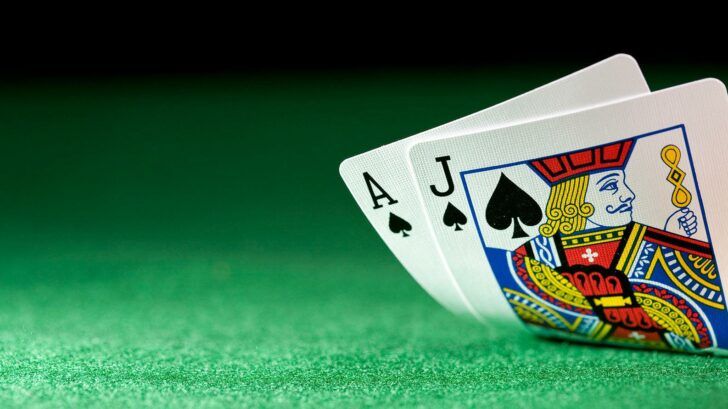 Atlantic City Blackjack and Vegas Strip Blackjack are the two games with the lowest blackjack house edge, but which one to choose?
• Two variants with the lowest blackjack house edge
• Choose your game based on different important factors
• Atlantic City vs. Las Vegas
There are countless blackjack types offered by land-based and online casinos but how do we know which one is the perfect match? Obviously, the best thing to do is play them in real money or free online blackjack mood. For a more intense experience I'd go with the first option, but some might want to keep it safe. Either way, blackjack is a fascinating game and with all the different variants it will never get boring.
Let's not forget that some of you might not have the time to go through all the blackjack types. That's why we prepared this guide to the variants with the lowest blackjack house edge, outlining the most important Blackjack rule variations to help your decision. Please note that the rules might differ from casino to casino, so make sure to take a look at the destination's terms & conditions before playing.
Atlantic City Blackjack: deck overload
Atlantic City Blackjack is present at almost all online casinos. It is played with eight decks and its most apparent rule addition is Late Surrender, a great way to decrease the house edge. The house edge of Atlantic City Blackjack is 0,35% which is pretty decent especially if compared to the other variants. Late Surrender is available after the dealer checked for a blackjack. It's kind of like a blackjack-lifebelt since you can save half of your wager. In Atlantic City Blackjack you're also allowed to 'Double Down' if you have a two-card hand, meaning that your bet gets doubled but you have to stand after getting one extra card. Furthermore, if you have two card of identical value you can split them for an additional wager.
• Number of decks: 8
• Blackjack House Edge: 0,35%
• Options: double down, split, late surrender
Vegas Strip Blackjack: the variant with the lowest blackjack house edge
I'm not surprised that Vegas Strip Blackjack is the most popular among the Sin City-style options, as its blackjack house edge is only 0,34%. It's my game of preference, mostly because Vegas Strip Blackjack is really close to the classic but it still brings something new to the table. The most prevalent difference is that the dealer shuffles four decks of blackjack cards. The house always stands on a 17, doesn't matter if soft or hard. While playing this variant you can double down on any two-card hands even after splitting. Yes, you can split three times, but when it comes to aces there's only one chance offered. Keep in mind that if you receive a ten valued card after splitting aces, your hand will be '21' and not a blackjack!
• Number of decks: 4
• Blackjack House Edge: 0,34%
• Options: double down, split, 21/Blackjack